NACKTE TIERE (NAKED ANIMALS)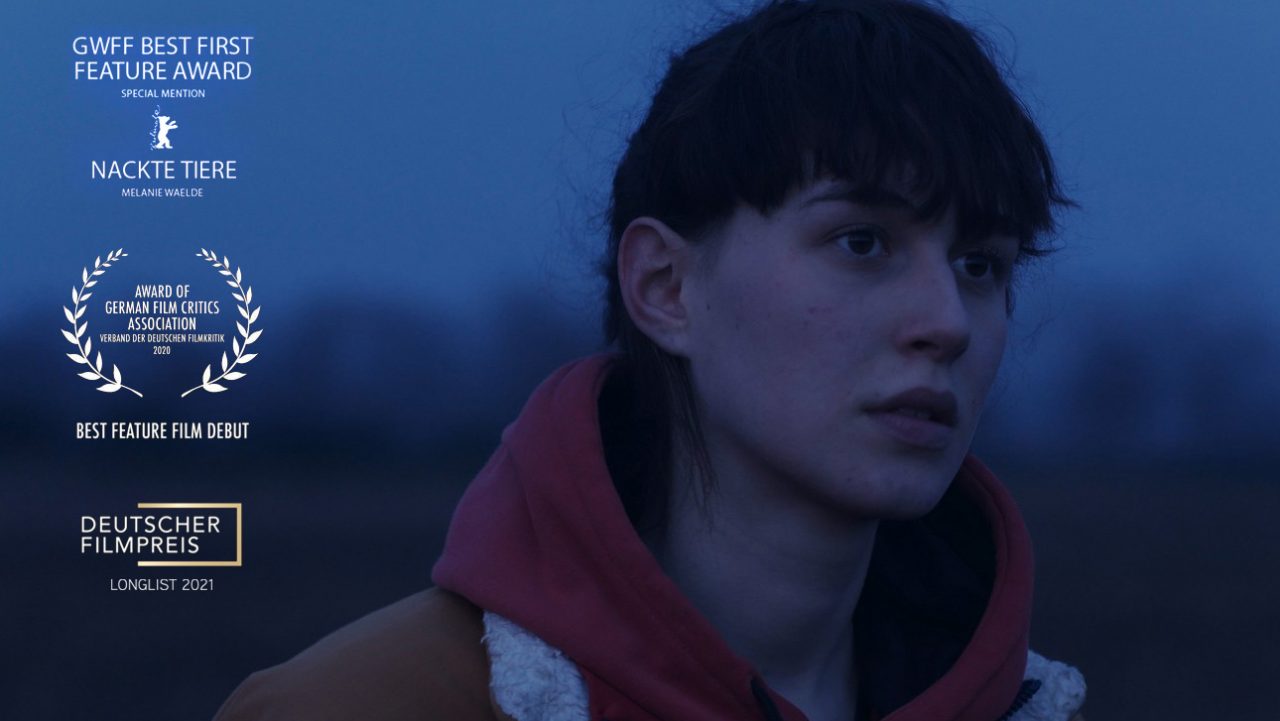 NACKTE TIERE (NAKED ANIMALS)
Lost in the German province and without much support five youngsters form their own little posse and live by their own rules. Katja, Sascha, Benni, Laila and Schöller – they seek each other, they run away from each other. They kiss, they brawl. They love each other. Intimacy and pain go hand in hand. But after this winter, when they graduate from high school, their ways will part. NAKED ANIMALS tells of the time in life, when you feel you could conquer the world, when you take the hits without battling an eyelid, because you know there's somebody there to catch you. And it tells of the pain of saying farewell to all that without knowing what's next.
director bio Melanie Waelde
Melanie grew up in Bavaria between churches and cows before moving to Prussia. She studied screenwriting at the "Deutsche Film- und Fernsehakademie Berlin" (dffb) until 2017. Since graduating she has been working as a freelance author and filmmaker in Potsdam. Next to her film work Melanie also writes poetry and experimental short stories. She indulges in the absurdities of life and loves colorful things. NAKED ANIMALS his her  feature film debut.
| | |
| --- | --- |
| Director | Melanie Waelde |
| Writer | Melanie Waelde |
| Cinematographer | Fion Mutert |
| Prod. Design | Marcel Bonewald, Isabelle C. Schnabel |
| Editor | Jessica Schneller |
| Cast | Marie Tragousti, Sammy Scheuritzel, Michelangelo Fortuzzi, Luna Schaller, Paul Michael Stiehler |
| Producer | Anja Wedell |
| Exec. Producers | Thorne Mutert, Jan Fincke |
| Verleih | Deja Vu Film |
| World Sales | Media Luna New Films |
| | |
| Festivals | Berlin International Film Festival (Encounters Competition), Internationales Frauenfilmfestival Dortmund/Köln, Viennale 2020, Giffoni IFF 2020, Seville European FF 2020, New Horizons IFF 2020, Scanorama 2020, Hainan IFF 2020, Goa IFF 2021 etc. |
| | |
| Prizes | Special Jury Mention - GWFF First Feature Award (Berlin International Film Festival), German Film Critics Award 2020 - Best Debut Feature |
| | |