ENTER EUROPA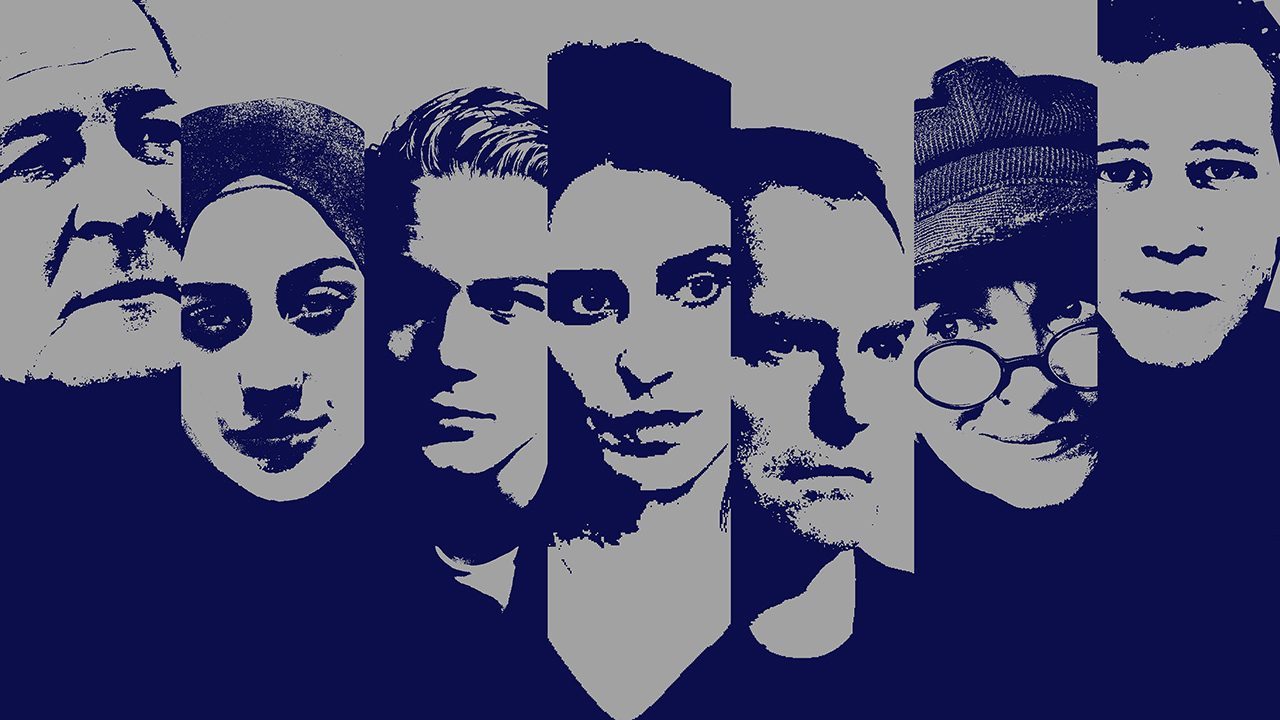 ENTER EUROPA
A mysterious phone call turns the life of data scientist Maryam Çetin upside down. On the other end of the line: Wolfgang Adrian, the richest man in Europe. A few minutes later, Maryam is already in a taxi to the airport – leaving her work and her family behind indefinitely. In Maastricht, Adrian gathers a bizarre 6-member task force around him to fulfil his life's dream: The salvation of Europe. The task for the continent is to once again become the driving force of liberality and social progress. The group members have to combine their diverse strengths to change the political climate – and simply create the appropriate news themselves. Because: "Whoever makes the headlines today will make the elections tomorrow." In the process, they not only increasingly lose their moral compass, but also the overview of their activities. The events in Europe are coming thick and fast – a chain reaction over which the task force no longer seems to have any control.
bio showrunner Lucas Thiem
Lucas Thiem is a graduate of Berlin Film & TV School (dffb). Already during his studies he showran the web series STRAIGHT FAMILY, commissioned by German public internet broadcaster FUNK, and scripted for German children tv as well as the mini series BONN. With his shorts but also with his directorial doc feature NOT HERE TO CRITICIZE he travelled festivals all over Germany and the world and won several prizes (main prize of Fünf-Seen-Filmfestival, jury award of Warsaw Capturing Freedom FF). Lucas has worked as a Creative Producer for product placement shorts for UNIVERSAL, SKY and Ubisoft with some of Germany's most famous influencers like LeFloid, SpaceFrogs, Lara Loft, PietSmiets, David Hain and Rob Bubble. Recently he produced MAKEL for CZAR, ProSiebenSat.1's first flagship blockbuster series for their audio platform FYEO.
| | |
| --- | --- |
| Idea, Director, Casting | Lucas Thiem |
| Writer's Room | Sabine Ballbach, Max Gleschinski, Lucas Thiem |
| Dialogue Editing | Jonas Mantey / Kraatz Studios |
| Recording, Sounddesign, Mx | Stefan Kraatz / Kraatz Studios |
| Foleys | Foley Farmers |
| Komposition | Henning Neidhardt |
| Band | Henning Neidhardt, Duy Luong, Karl Friedrich Degenhardt |
| PA | Deborah Halbig |
| Prodcuer | Julia Weber |
| Executive Producers | Thorne Mutert (Czar), Tristan Lehmann (FYEO) |
| Cast | Maryam Zaree, Burghart Klaußner, Mark Waschke, Philip Froissant, Katharina Thalbach, Joel Basman, Tua El-Fawwal, Tom Schilling, Dela Dabulamanzi, Jochen Schropp, Sandra Berndt, Anna Dushime, Urs Rechn, Torben Liebrecht, Esther Esche, Julia Willmann, Ijoma Mangold, Arnd Klawitter, Carlos Lobo, Valentina Sauca, Giovanni Morassutti, Peter Gilbert Cotton, Raymond Tarabay, Siir Eloglu, Tory Witherspoon, Andreas Anke, Richard Gonlag, Roberto Guerra, Sukhesh Arora, Alex Tondowski, Ira Tondowski, Myra Eetgerink, Andrea Posca, David Brizzi, Julia Frieling, Zoe Valks, Jeff Burrell, Kristina Dörlitz, Andre Röhner, Tony de Maeyer, Pascal Capitolin, Alberto Fortuzzi, Anna Bullard-Werner, Seumas Sargent, Christos Raptis, Ben Harris, Barbara Ricci, Bodo Knapheide, Paolo Lagana, Inaam Al-Battat, Ninon Bohm, Elsa van Damke, Tanya Kahana, Katharina Tebroke |